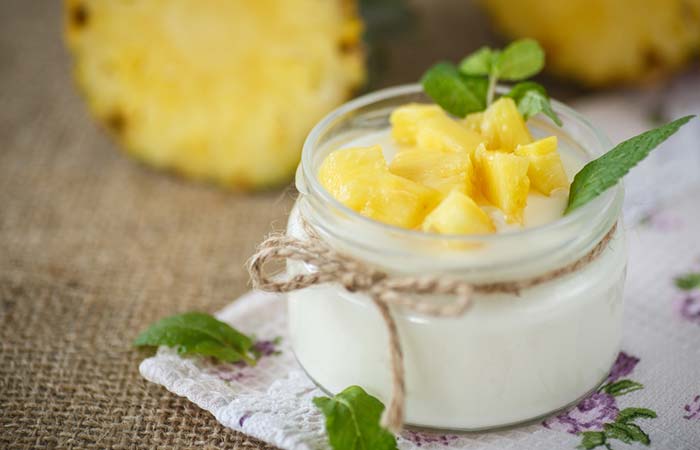 Ad
You Will Need
½ cup crushed pineapple
½ cup sugar (coarse)
2 tablespoons yogurt
Method
Mix the sugar and yogurt in a bowl and then add the pineapple to it.
Massage the scrub on your feet for 10 minutes. Leave it on for another 10 minutes.
Wash with lukewarm water.
How It Works
Pineapple is an excellent source of vitamin C and has enzymes that exfoliate dead skin cells. Yogurt brightens the skin and improves the texture.