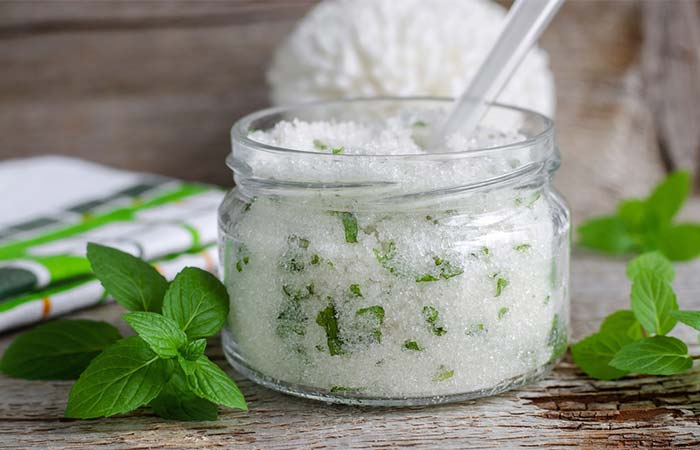 Ad
You Will Need
1 cup bath salt
2-3 drops tea tree essential oil
2-3 drops peppermint essential oil
2 tablespoons olive oil
Method
Combine the sea salt and the oils in a bowl until you get a paste.
Apply the paste on your feet and scrub for 10 minutes.
Wash and follow up with a moisturizer.
How It Works
The essential oils soothe your feet and kill any bacteria and germs present on them.
Note: If you have cracked heels, the essential oils might sting a bit. But there is nothing to worry.