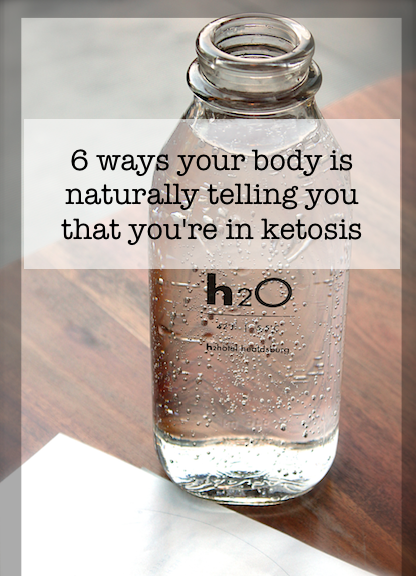 Ad

When I first started a ketogenic lifestyle in 2017, pee sticks were my low carb bread and high fat butter. For the first few weeks, they told me how well I was following my new way of eating and I always felt a level of accomplishment when my urine could make the little square sponge the darkest shade possible. Too much information? Cool. Not done yet.
Around the 2 month mark of eating HFLC, my body adapted and my urine no longer registered on the strip. I turned to my Keto for Badass Babes Facebook Group where many have experienced the same challenge.
Well I'm eating low carb, but like, how do I know, you know?
Some have suggested purchasing a blood test much like checking your insulin, you can check your ketones. They are reliable and accurate, but also expensive and I'm not 100% invested in the idea of poking myself just to see if I'm burning fat. I'd rather sniff my armpits for that confirmation.
I'll admit, 2018 has been a year of regrettable sugar binges. I finally revisited my low carb roots recently, and experienced the painful sugar withdrawal symptoms to get back to burning fat for energy. Not fun.
Please Click "Next"or "Open"To Read More