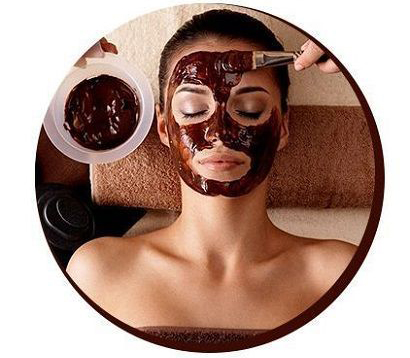 Ad
Is Coffee Mask Good for Skin?
Coffee has the ability to increase the blood circulation, which will provide you with a healthy skin.
Coffee possess the antioxidants that is required for the skin, this will leave your skin clean and clear.
Your skin can defend itself from the harmful UV rays and escape from skin damage.
You can feel for yourself how smooth your skin has turned out after using this pack
Also, the dimpling on your skin will get reduced.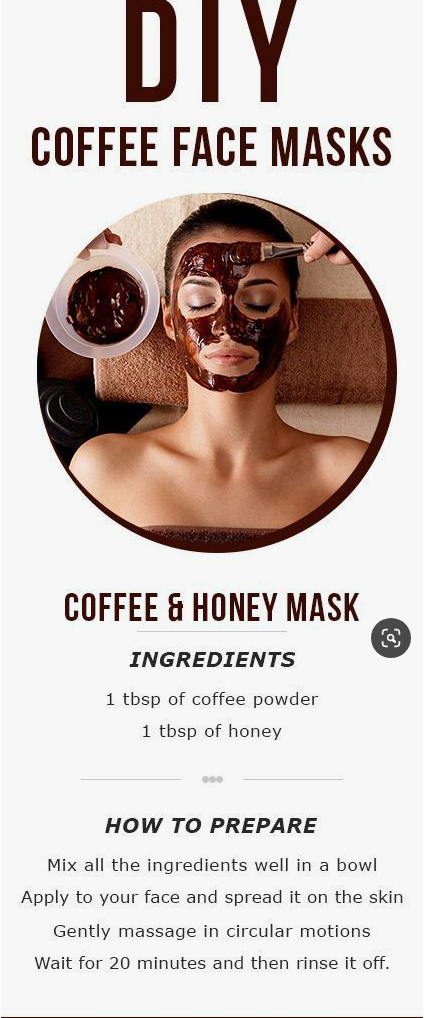 DIY Coffee Face Masks Recipes:
1. Coffee and Honey Face Mask:
Ingredients:
1 tbsp of coffee powder
1 tbsp of honey
How to do?
Mix the ingredients well in a bowl to make a fine paste
Now, apply this pack on the face and spread it on the skin.
Gently massage in circular motions.
Let it remain on the skin for 20 minutes and
Then rinse it off.
Benefit: This scrumptious combination could provide you with amazing results. Coffee's anti-oxidant formula and honey's moisturizing feature will provide you with a glowing and moisturized skin.
Please Click "Next"or "Open"To Read More