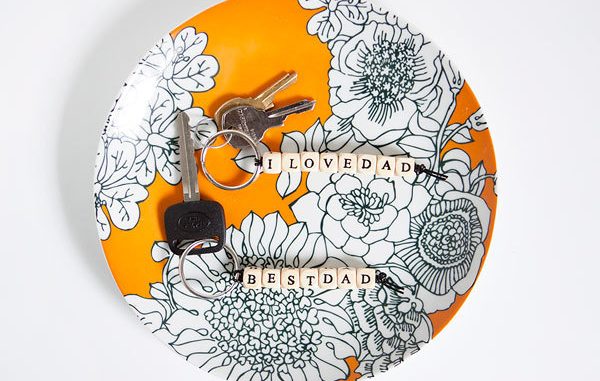 Ad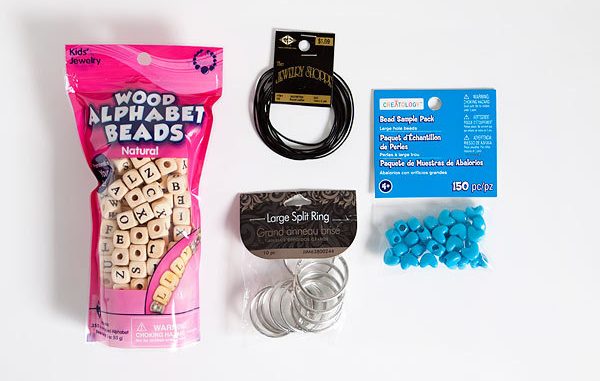 You will need to gather a few supplies:
1) Alphabet beads (we found these cute wooden ones at Walmart)
2) Split Rings found at the craft store
3) Leather Jewelry String, or plastic works too just as long as the bead holes will thread onto them.
4) Decorative beads (hearts, colors, etc.) are optional.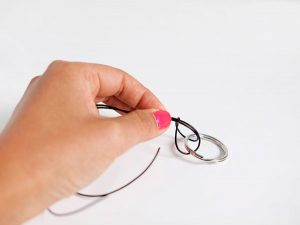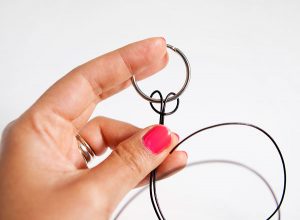 Step One
Cut a piece of string about 12 inches long.  Fold the string in half and wrap the doubled string around the split ring. Then bring it back around and put it through the string loop.
Please Click "Next"or "Open"To Read More