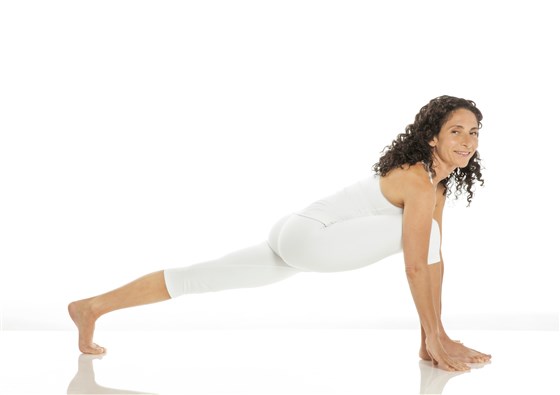 Ad
Yoga can benefit you no matter what mood you find yourself in. Emotion is motivating when we put it into motion. Yoga will uplift you if you are feeling sluggish or down, relax you if you feel high-strung, and soften your edges if you are feeling angry. This 10-minute series .
1. LOW LUNGE (30 SECONDS EACH SIDE)
Step your right foot forward into a lunge. Place both hands on the floor on either side of your right foot and align the knee over the ankle at a 90-degree angle. Rest your back knee on the mat. Scoop your tailbone under slightly and find upper body extension. Hold for 30 seconds. Repeat on the opposite side.
Please Click "Next"or "Open"To Read More