Ad
Decking the halls can be expensive if you're buying your holiday decorations.
Instead, why not tackle some Christmas DIY projects? With an easy trip to the dollar store, you'll have the supplies you need to decorate, and plenty of cash left over to get stocking stuffers.
These 15 ideas are brilliant.

1. Make Santa-themed lights using mini red cups.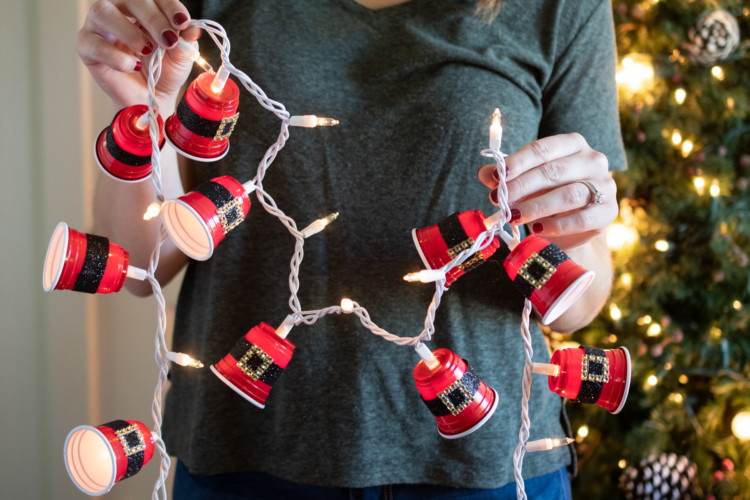 Head to the Dollar Tree to find everything you need to make these adorable mini red cup Santa lights.
Supplies: a strand of Christmas lights, mini red cups, black glitter ribbon, gold "rhinestone" adhesive sheet, craft knife, hot glue, and glue gun.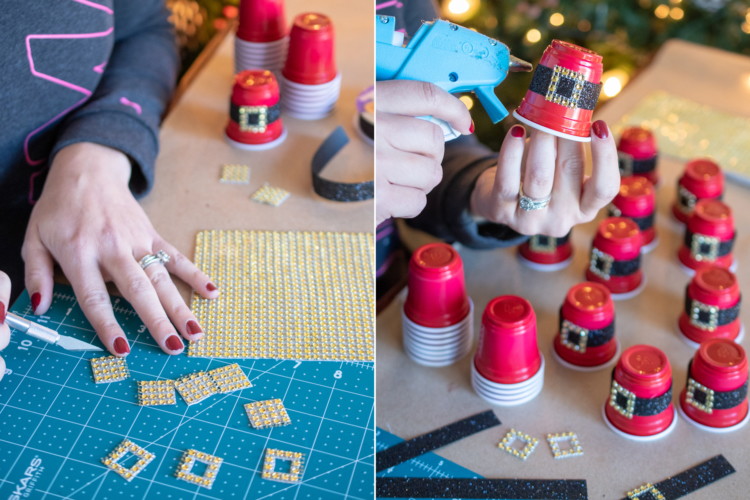 Using a craft knife, cut square buckles from an adhesive sheet of gold "rhinestones" found in the craft section at the Dollar Tree. Cut pieces of black glitter ribbon so they wrap completely around each cup. Secure them in place with hot glue.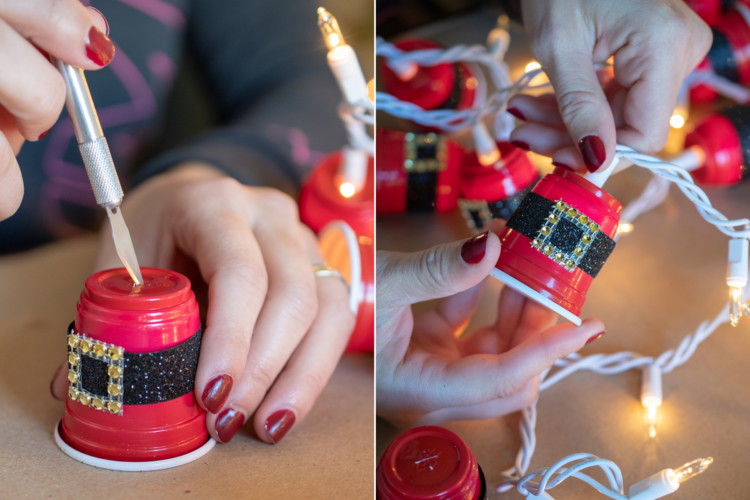 With a craft knife, carefully cut a small x into the bottom of each cup and insert a light into each hole. Hang them up for a holiday party, or put them above your kids' beds for a festive night light.

2. Create a little magic with your kids by making a dry snow globe together.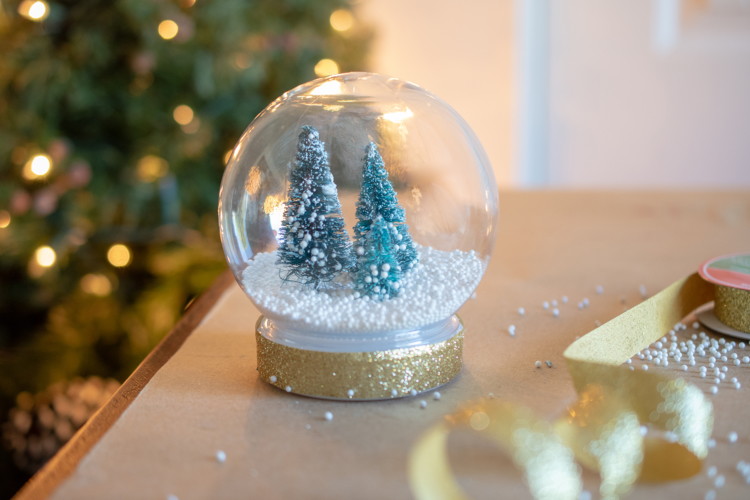 You'll never have to worry about your kids breaking this snow globe!
Supplies: Faux snow, Dollar Tree plastic snow globe, bottle brush trees, hot glue, a glue gun, ribbon.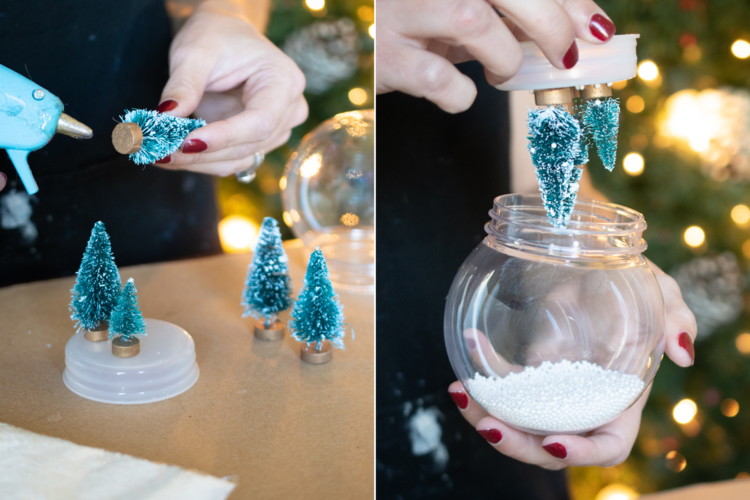 Use hot glue to attach several bottle brush trees to the base of the snow globe. Fill the ball with faux snow and insert the base. Screw on the bottom and hot glue ribbon in place to dress it up.
Please Click "Next"or "Open"To Read More